Discover The Latest Blockchain Events.
Don't miss out on our upcoming local and international Blockchain events including hackathons, meetups and conferences organised by Blocklime and our distinguished partners.
Upcoming Events
conference
Blockchain Education for the Future of Smart Economies
05 March 2020
What Is The Event About? IBV and Infinito are bringing together industry players to talk about what they do and how they are growing in Southeast Asia. With more opportunities in the industry, students and lecturers alike need to be aware of the market trends to prepare them for the future. Ask any questions you have on protocols, work opportunities and what the market has in store. As well as, how other sectors like finance, supply chain and fintech fit in the ecosystem.
meetup
Bitcoin Halving - Why It Matters & What Might Happen
04 March 2020
You can now join the conversation and get up to speed what everybody is talking about. - The Bitcoin Halving. Tonight, we're going to explore the philosophical discussions behind the Bitcoin halving so that you can have a deeper appreciation of how Bitcoin actually works.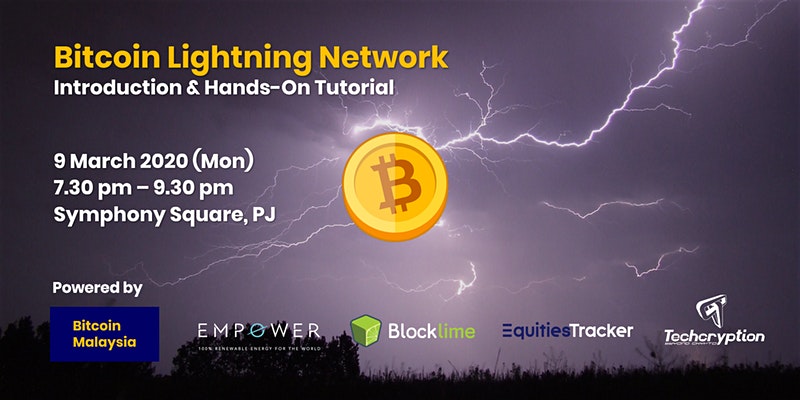 meetup
Bitcoin Lightning Network + Hardware Wallet Review Meetup
09 March 2020
About this Event If you have completely zero knowledge about Bitcoin, please attend the monthly free Bitcoin talk on March 4 first. Then attend this one. Coz in this one, you will learn: - Why Bitcoin transactions are traditionally slow (average 10 minutes per transaction) - What the Bitcoin Lightning Network is - How Bitcoin Lightning Network delivers quicker transactions - Who is building and maintaining it? - Hands-on How You Can Use the Bitcoin Lightning Network
Past Events
Show All Events
Bootcamps
Meetups
Conferences
Hackathons